27° International Conference on Yeast Genetics and Molecular Biology
Levico Terme, Italy
6 - 12 September 2015
On the occasion of the 27° International Conference on Yeast Genetics and Molecular Biology, Vratislav Stovicek from DTU will present a Poster entitled "Molecular Toolbox for Efficient Engineering of Industrial Yeast Cell Factores". This Poster includes some results of the work conducted within the Bio-REFINE-2G project. More information about the conference can be found HERE.

IEE-II Bioenergy projects conference
Brussels, Belgium
22 May 2014
The European Commission organised an event in order to present the impacts and results acheived by IEE bioenergy projects in the biogas and solid biomass sectors. The proceedings of this event are now available on the EASME website.

Visit of the President of EC to Biotrend
Cantanhede, 24 April 2014
The President of the European Commission, Mr. José Manuel Durão Barroso, visited the facilities of Biorefine 2G partner Biotrend, after presiding over the ceremony of the inauguration of a new building of Biocant park, the first Portuguese technological park and incubator fully devoted to biotechnology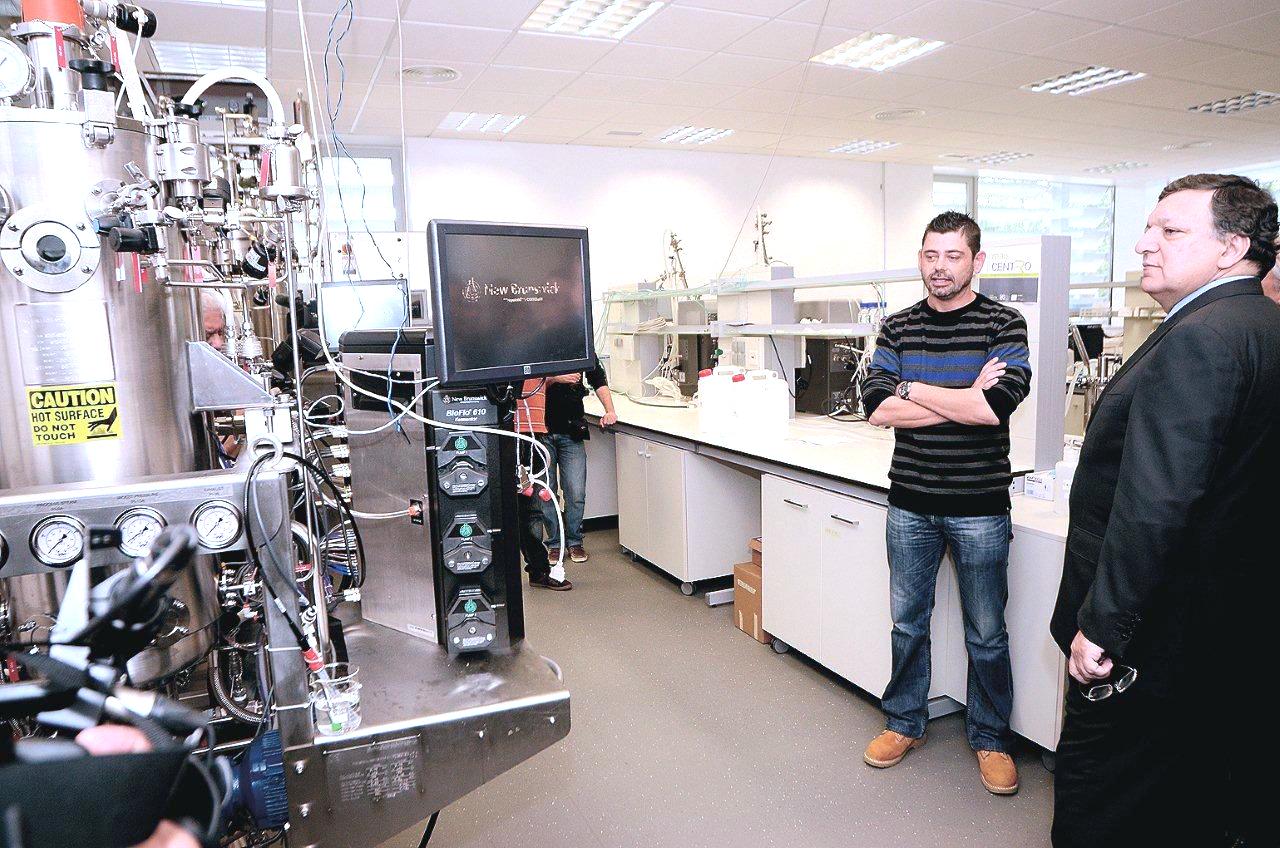 Launch of BioREFINE-2G Website
5 December 2013
The project website has been officially launched on 5 December 2013.
Launch of BioREFINE-2G Project
1 October 2013

The project BioREFINE-2G (Development of 2nd generation biorefineries – Production of Dicarboxylic Acids and bio-based polymers derived thereof) has officially started on 1 October 2013.